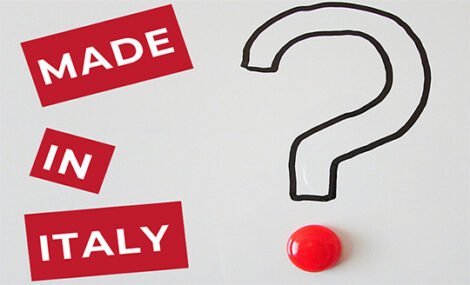 Made in Italy: what does it mean?
Made in Italy: what does it mean? When you are looking for a Made in Italy product, do you ever wonder what this word really means? In the past the response was immediate: "Easy, it means that the product was made in Italy". But the increasing globalisation and the relocation of production to countries with a favorable business climate have pushed the European Union to modify the definition of "Made in Italy" through EU regulations and the Union Customs Code (UCC) . The "Made in Italy" brand can be affixed both in the case that the entire production is in Italy and in the case only the last stage of the production or substantial processing has been performed in Italy.
Have you ever had a Made in Italy branded product in your hands and wondered how truly Italian it is? And if you want to buy a product exclusively Made in Italy, are you be able to trace it back to its creation? It is possible to access production tracking for many products in the food industry and for a few other product categories… but for all the others? For example, for the products you use daily in your work? For abrasive tools?
Made in Italy at Cta Calflex
The pandemic has reminded us how important are certain questions and reaching a greater clarity on "Made in Italy". At Cta Calflex we never thought of moving our production abroad, even in the most difficult economic times of the last twenty years. And we didn't do it for many reasons: because the quality of our products is above all and the best way to guarantee it is to produce directly in Italy; because at Cta Calflex there are dozens of workers who live in our area; because Cta Calflex has meant abrasives in Italy for over 40 years.
To create high-level flexible abrasives, the good raw material is not enough: it requires careful preparation, from the resin to the assembly, with the know-how of our workforce.
Abrasives are tools that are used to enhance the products, finishing and giving them greater functionality or greater aesthetic value. For this reason it is important that an abrasive tool is a good abrasive tool.
We think that Made in Italy is: quality, creativity and professionalism. Tenacity and passion of generations of Italians. Yesterday, today and tomorrow.
In Cta Calflex we have never lost these values, even now.
---