History of innovation
It was 1977 when the Centro Tecnico Abrasivi was born from the desire to provide cutting-edge solutions in the field of professional abrasives for industry. Since then 40 years have passed and as Cta Calflex we continue to operate with passion and dedication in the abrasives market, in order to always reach the satisfaction of our customers.
Our commitment remains the same: to always offer customized solutions, developing innovative products. We produce a wide range of tools in finished shapes such as abrasive belts, discs, sheets, rolls, strips, flap wheels (with shank or hole), both in abrasive cloth and non-woven for surface grinding and finishing.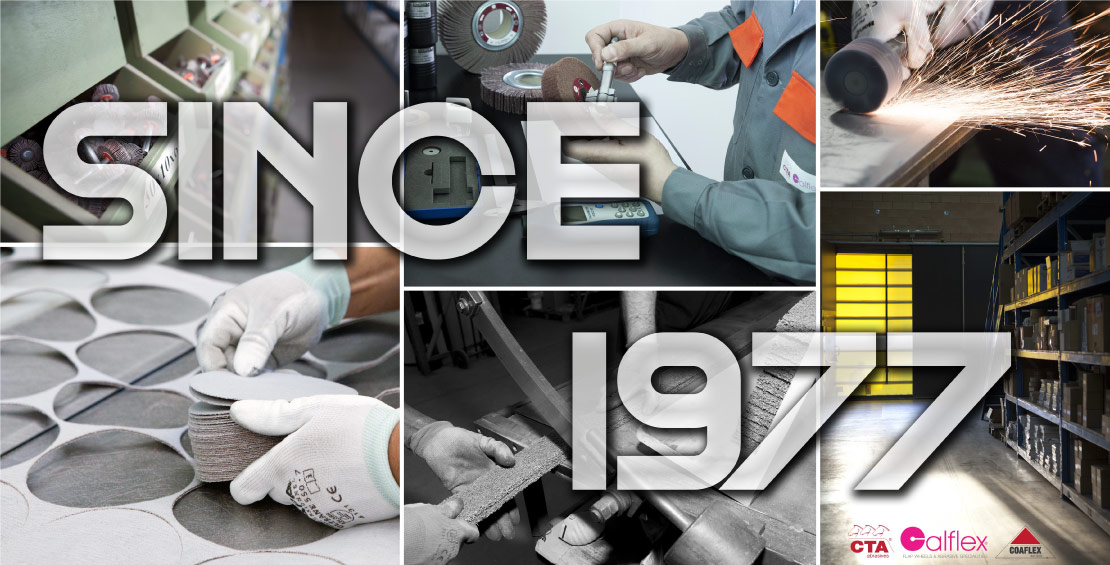 Our values: quality and reliability
We offer our customers all the reliability of Made in Italy products. Our manufactures are carried out by highly qualified and specialized staff, in our plant of over 6,000 square meters, equipped with photovoltaic system, in Albairate near Milan.
The equipment and machinery, mostly designed and developed by Cta Calflex, and the strict processing procedures and control, ensure highest quality, flexibility and flexibility in customer service. The finished products and raw materials come from certified and world leading companies. The quality of our products allows us to reduce work stops due to material wear, with great advantages in terms of saving.