Each abrasive has its own features.
Let's choose together the best for you!
For each flap wheel with spindle you need we produce the most suitable abrasive for you: aluminum oxide cloth, zirconia or ceramic, Trizact™, non-woven abrasive or mixed cloth.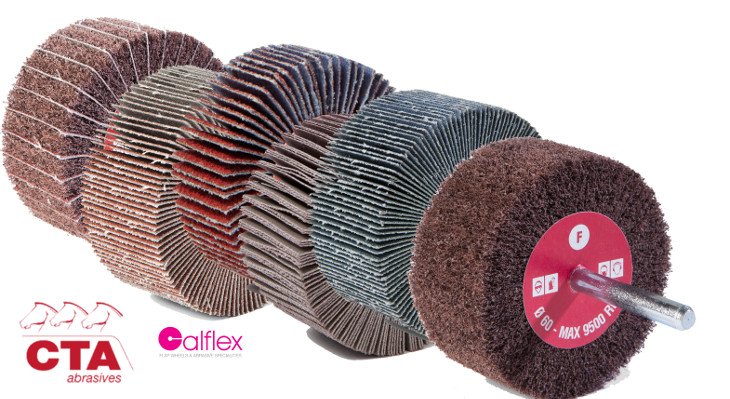 ---
To meet any need, we produce versatile abrasive flap wheels with spindle that can be set up with different types of cloth:
Let's see in detail all the types of cloths available.
---
Aluminum oxide (A/O) cloth
---
Zirconia cloth
---
Ceramic cloth
---
Trizact™
---
Non-woven abrasive cloth
Interleaved abrasive flap wheels have an high finishing/removal capacity ratio and can be used to remove small signs on surfaces.
---
Interleaved wheels
---
Felt
Felt wheels are usually used for mirror polishing, with abrasive paste.
---
DO YOU KNOW HOW MANY COMBINATIONS OF ABRASIVE FLAP WHEELS WITH SPINDLE WE PRODUCE?
More than 1,200, in addition to customized solutions that we study with the customer!
---