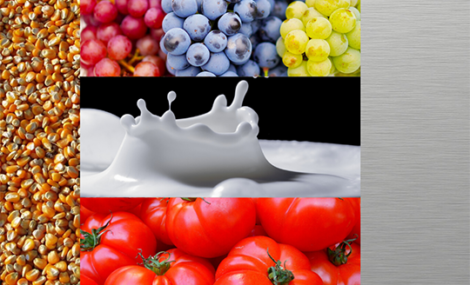 Food industry: abrasive tools for stainless steel finishing.
The food industry uses stainless steel extensively for its production and storage facilities. Its environments present various critical issues such as hygiene, contamination and extreme temperatures.
Stainless steel is therefore the best metal for food industry. Why?
does not alter the flavor and color of food, both solid and liquid;
does not corrode, despite the acidity of some foods and drinks;
allows you to eliminate any product remain because it is easy to clean, an essential quality in this environment where hygiene and food safety are fundamental;
it is resistant, but at the same time it is malleable and therefore suitable for the production or conservation needs;
it is long lasting.
When it comes to inox in food industry a roughness is a very important topic: totally eliminating any minimum imperfection will help to improve productivity and profitability of the production process.
Choosing the proper abrasive tools is important to enhance the characteristics of stainless steel.
Cta Calflex has a long experience in the finishing of stainless steel. It offers the perfect abrasive tools for heavy-duty removal, low roughness finishing and mirror polishing.
We offer a complete range of coated abrasives to offer you tailor-made solutions for any need for stainless steel grinding and finishing:
flap wheels with spindle and hole (abrasive cloth, non-woven, interleaved wheels)
abrasive discs, flap, cutting and grinding discs
belts, sheets, rolls and strips.
https://www.ctacalflex.it/en/materiali-prodotti/metal/
UNI EN ISO 9001:2015 Certification
Food industry: abrasive tools for stainless steel finishing.
---