We are proud to present you our new website.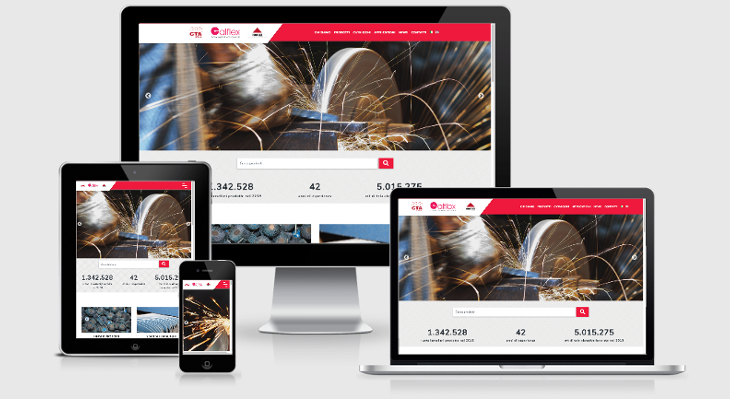 Completely renewed graphics, new features and a news section to stay up to date with the latest news.
We are pleased to welcome you to our new website which, with a completely new graphic design and new content, aims to better represent the more than forty years of history of our company. Here the main pages of our site:
About us –  you can discover the most important steps in the history of Cta Calflex from 1977 to the present day. You will see how passion and competence have been, from the beginning, the driving values of our company that have allowed us to win and consolidate over time the trust of our customers.
Catalogues – direct access to the area dedicated to our catalogues, which you can consult online or download as a PDF file.
Products – in this section you will find all the products available with their technical specifications. We would like to point out that, since we are directly involved in the production of our abrasives, we are also able to provide customisations of every type according to specific processing requirements.
Applications– here you can find our products, which are divided according to their use for the processing of different materials. You will then be able to navigate looking for the most suitable tools to treat metal or specific tools dedicated to jewellery market.
Blog – THE BIG NEWS!
With great pleasure we inform you of the inauguration of our Official Blog. For some time we have been thinking about the realization of this ambitious project that we see as a tool to tell you about us and the passion we put into our work. In this area you will find interesting insights into the world of abrasives, all the latest news about the company, trade shows and industry events, nice information pills on the use of our products and much more. We hope that it will be the place and the opportunity to discuss together topics that are close to our hearts and that we would really like to share with you.
Social media
In order to discuss specific topics, to know your opinion about our products or simply chat informally, we have activated our Facebook and LinkedIn pages. We will use them to share the latest news and to collect your comments and suggestions, to offer you a better service!
Tell us what you think of our new website. We're interested in your opinion!
---