TRIZACT™ TOOLS FOR METAL FINISHING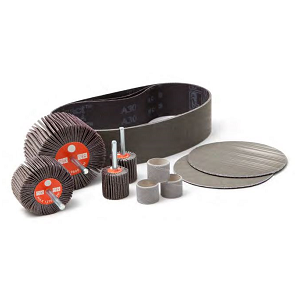 Long-lasting Trizact™ abrasive tools provide high quality results and allow to save time and money in industrial processes.
They last three times more than traditional abrasives and guarantee a perfect finishing without signs.
They ensure an high precision finishing perfect for materials such as titanium, chrome, cobalt and nickel alloys and nonferrous metals.

TRIZACT™ VELCRO DISCS
Thanks to the pyramidal structure of the abrasive these Trizact™ discs with black velcro have a longer life than traditional discs. They can also be used until the complete usage of the abrasive surface.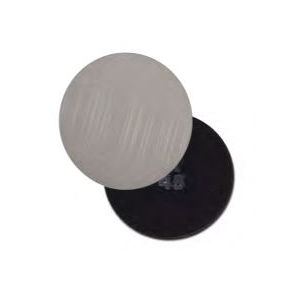 TRIZACT™ FLAP WHEELS WITH SPINDLE
Like the flap wheels with spindle the Trizact™ ones are perfect for the usage with portable sanding machines, for metal grinding operations.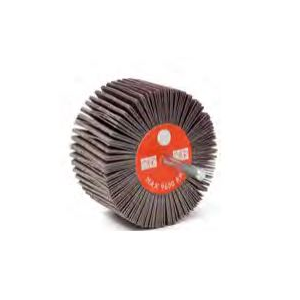 TRIZACT™ SPIRALBANDS
Trizact™ spiralbands are studied and produced for work in the smaller areas.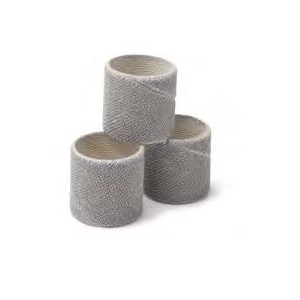 TRIZACT™ ABRASIVE CLOTH BELTS
Trizact™ abrasive cloth belts allows to gain perfect finishing results. Moreover they guarantee a regular and uniform pre-polishing, without signs.