When it comes to finishing applications such as grinding, sanding, polishing and de-burring on steel and metal, Cleco® Dotco™ are the ideal tools for the job and they perfectly match with Cta Calflex abrasives.
Cleco® Dotco™ pneumatic tools are designed for withstanding the most rugged environments. Their high-performance engine maximize the material removal in the most demanding applications.
Cleco® Dotco™ Tools are manufactured to the highest standards and they guarantee durability and high performance .
Cta Calflex has selected and tested the most suitable products for Cleco® Dotco™ pneumatic grinders.
---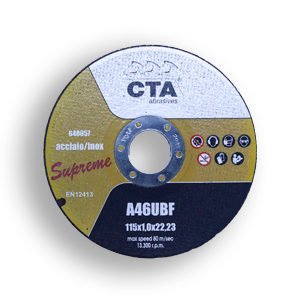 Supreme cutting discs
The Supreme ceramic cutting discs and the Supreme zirconium grinding discs are characterised by long life and low power consumption of the tool with which they are used.
They have the advantage of reducing the heating of the workpiece and limiting the production of burrs. They are used for cutting all types of steels, stainless steels and metals.
We have tested our Supreme Discs vs. some top competitors: we have reached the same performance, in terms of machining time and disc consumption.
---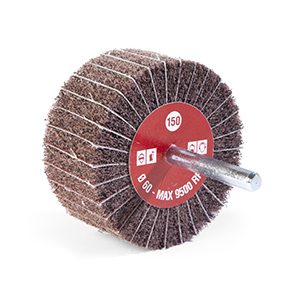 Flap wheels with spindle
Non-woven abrasive flap wheels are produced with different types of cloth to meet the most different processing requirements: non-woven aluminum oxide, non-woven silicon carbide, Cutting Polishing ™ cloth, Hi-Pro ™ cloth, Coarse-Ruby cloth.
These wheels are particularly indicated for satin finishing and grinding of metal surfaces. Interleaved abrasive flap wheels have an high finishing/removal capacity ratio and can be used to remove small signs on surfaces.

Coated abrasive flap wheels are used for roughing and de-burring;
they are also successfully used in the removal of weld seams.
Interleaved abrasive flap wheels are made with abrasive flaps interleaved with non-woven flaps. to get the best balance between removal and finishing. Ideal to work on small surfaces.
---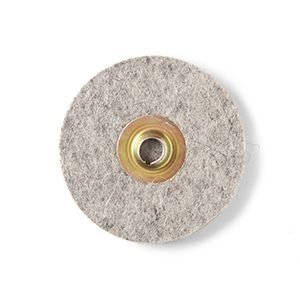 Quick change discs
Quick change coated or non-woven discs have a fast and easy lock system to attach the disc and the backing pad.
Depending on the grit and the abrasive (aluminum oxide, ceramic, zirconia, diamond), the quick change discs can be used for demanding grinding on ferrous and non ferrous metals, stainless steels and metal alloys.
---
Contact us, we will study together the ideal solution for you.
---