Power, practicality and maximum control even in the most demanding grinding operations.
Designed for intensive industrial applications, Cleco® Dotco™ grinders are designed to provide unmatched productivity and maximum material removal rates.
Discover why at CTA Calflex we recommend the Cleco® Dotco™ grinders
Cleco® grinders meet the stringent requirements of many industrial sectors: for example, foundries, the construction sector, shipyards, production of railway rolling stock, mechanical workshops and applications with welding.
These tools offer a high-performance 1.7 hp engine, to maximize the removal of material in the most demanding applications.
The internal components are designed and built to last a long time and are protected by a double-layer shockproof housing, which makes them exceptionally durable.
---
4 advantages of the Cleco® Dotco™ Grinders
1 – Precision
Famous for its performance, reliability and versatility, the Dotco™ brand is considered the benchmark, in the industrial market, for surface preparation tools. Cleco® Grinders are built with precision components that guarantee maximum reliability and high power .
2 – Ergonomics
Dotco tools are designed so that their shape is perfectly suited to the function they are to perform. They are designed to be simple and comfortable to use for the operator.
3 – Versatility
Using only a few engine sizes, a line of products has been developed that allow you to manage a wide range of applications. These tools also feature high interchangeability of components, making maintenance simpler and more affordable.
4 – Quality
Cleco® Dotco™ precision tools for deburring and grinding are manufactured with the best materials available and machined to the tightest tolerances, so as to be able to have as little wear as possible.
---
Angle grinders
Cleco® angle grinders, designed for heavy-duty and long-lasting applications, offer the ideal features and power for the most demanding applications in foundries, shipyards, mechanical workshops and in the production of railway rolling stock.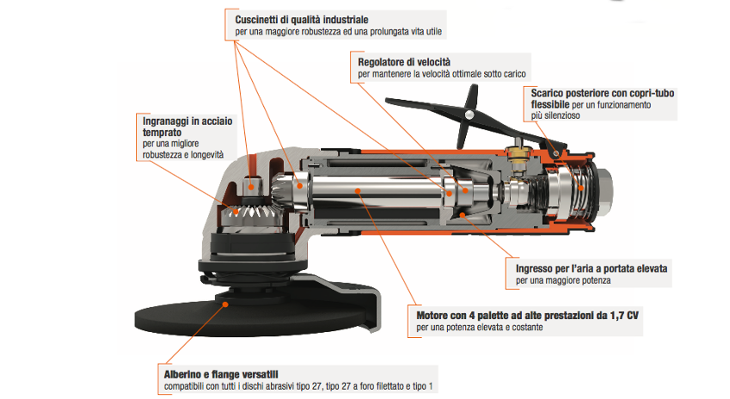 All the advantages of angle grinders:
More silent operation, thanks to the standard rear exhaust pipe cover
Ergonomic anti-vibration handle, for a more practical and less burdensome use for the operator
Steer locking system, for simple and fast replacements
Double shockproof housing layer in composite materials, for an exceptional sturdiness
Versatile protection adjustable on 270 ̊, to easily reach even restricted areas
Compatible with all abrasive disks, type 27, type 27 threaded hole and type 1
1.7 HP high performance motor, for a power at the highest levels
---
Straight grinders (pen or pipe)
With straight grinders it is possible to treat points that are difficult to access or perform finishing work that cannot be carried out with an angle grinder.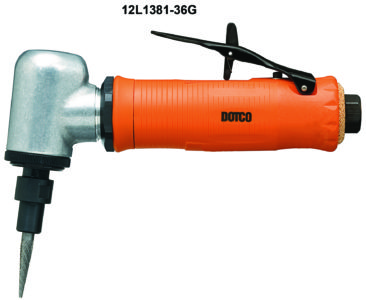 All the advantages of straight grinders:
slim and easy-to-handle machine body for grinding operations in small spaces
ergonomic and functional operation for greater operator comfort
high power for eliminating defects and impurities
very good power-to-weight ratio
low maintenance and reduced noise
---
Vertical grinders
Vertical grinders are typically the most powerful of all and those with the lowest rpm range. They are ideal for cutting, grinding, cleaning, roughing, etc. Generally use large abrasive materials up to 9 ".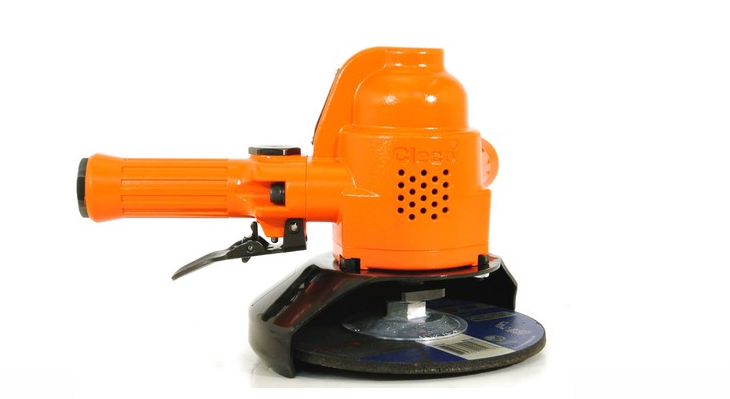 All the advantages of vertical grinders:
designed to guarantee maximum reliability and 100% tested to guarantee constant performance and durability in times
safety lock lever, industrial control and protections in accordance with ANSI
reversible handle and interchangeable 6 "protections (150 mm ), 7 "(180 mm) and 9" (230 mm) for maximum versatility
reduced weight up to 0.7 Kg and reduced height of 25 mm.
made in one piece, the carcass and all metal handles are designed for maximum robustness.
---
Belt sanders
Belt sanders use belt-shaped abrasives, available in different lengths and widths to suit the application. They are ideal for deburring and finishing in confined spaces or where sanding must conform to a profile.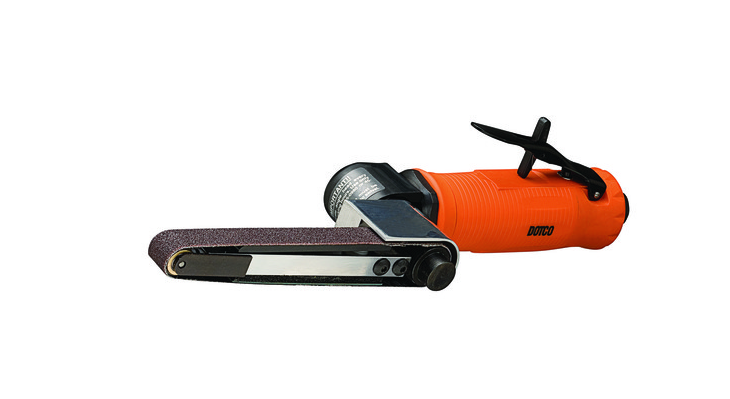 All the advantages of belt sanders:
ergonomic housing that reduces the transmission of cold air to the operator
long component life guaranteed by the careful design and quality of the production process
compact design ideal for use in confined spaces
---
Are you interested in learning more about the Cleco® Dotco™ grinders?
Contact us, we will be happy to provide you with our advice to choose the tool that best suits your needs.
---